Welcome to Hawk Power Washing
Sometimes nothing less than professional power washing equipment will get rid of tough outdoor dirt. Whether it is your home's deck and driveway or your company's building or fleet of vehicles, Hawk Power Washing can get it clean.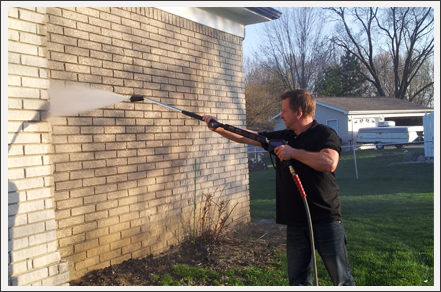 Hawk Power Washing in Clinton Township, MI is a pressure washing contractor serving residential and commercial customers throughout Macomb and Oakland Counties. We use only the latest equipment with a hot water unit for the best results no matter how greasy, grimy or dirty the jobs. Our equipment is not only effective it is also gentle enough that it won't damage deck surfaces.
Schedule an Appointment
Let our trained professionals offer you an affordable solution for your pressure washing needs. We also work on Saturdays, if required. Call us to set up an appointment.